Bill Compton had spent the best part of the night avoiding any and all thoughts of Kiara, it seemed that even now she still invaded his thoughts, even as he tried to force her face from his already pestered mind. Feeling as though he was trapped in his office, Jessica fearing that he may be impulsive when it came to the four girls. He had been re-reading the vampire bible for over an hour or so to keep his mind thoroughly occupied from the sounds of giggling teenagers as his progeny Jessica tried to keep them entertained whilst the good scientist Mr Takahashi continued to work on synthesizing their blood.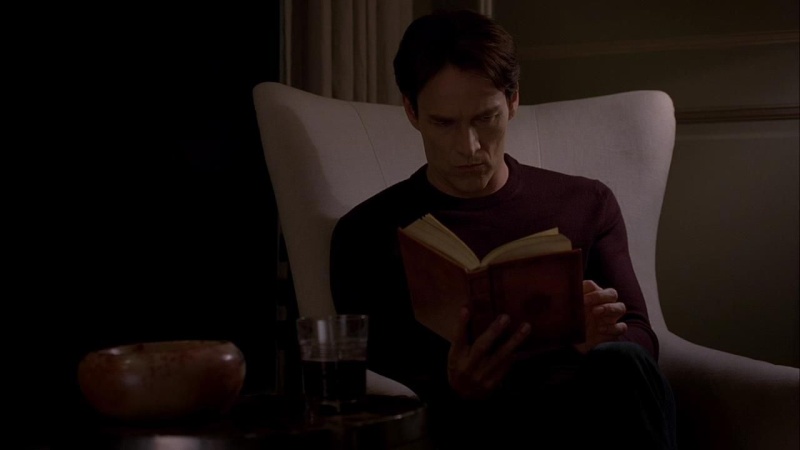 He had been ignoring the irritant buzzing of an incoming video call as his computer screen flashed, it seemed that he had no choice but to answer, placing the bible onto his desk he hit a few keys and accepted the call. On the screen flashed Isabel Beaumont, the Sheriff of Area 9 - Texas.
"Isabel...What do I owe the pleasure?" he smirked into the camera.
Last edited by Bill Compton on Wed Jul 10, 2013 12:01 pm; edited 1 time in total