Bill had been typing away on his keyboard as he could finally see an end to his biography if he was to call it. It had been much of a strain on his mind as he tried to recall almost every detail that he could describe down to a tee. He had not realized how much of a task it would become to recall the dark memories of his life at such dark times in his life, some of many that he wished to forget. Deciding to call it a night on his memory searches as he saved what he had done and closed his screen down as he reached for a fresh bottle of blood that he had no long ago warmed up. Kiara deciding that she was going to have an early night due to the recent events involving Quinn. Which in terms surprised him by the outcome. 
He vaguely remembered something else that he was supposed to do, but with his mind the way that it was he could barely remember anything. Opening his drawer as he spotted an unopened letter as he looked on curiously as he took it out and scanned it. Something like this he would never usually forget, but he did agree with himself that his mind had been all over the place. With the whole events with Quinn, Hep V and Jessica and James.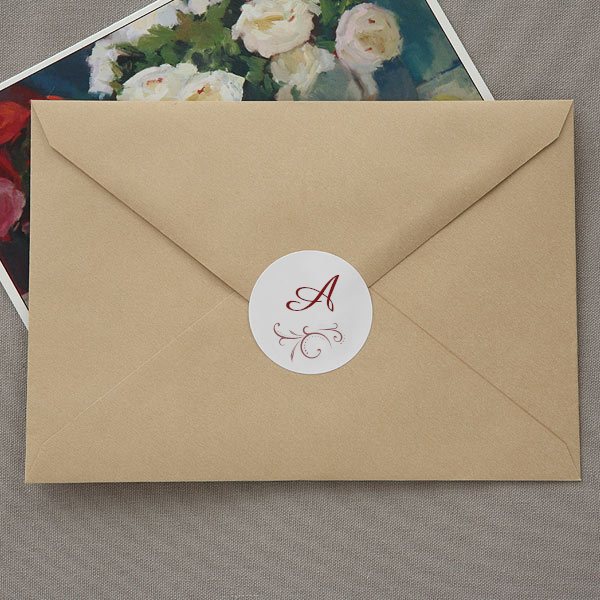 Opening the letter as he gave it a quick glance and began to re-read so that he did not miss anything.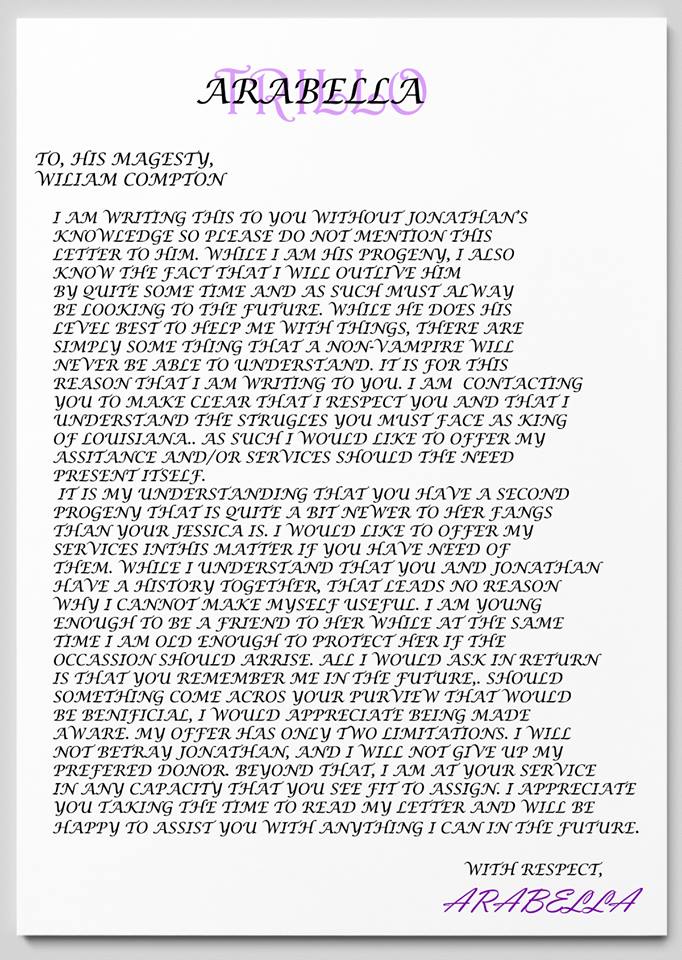 ~~Letter written by Arabella Trillo~~
He read it again as he tried to let her words sink in, it seems that she and Quinn thought much alike, either that or they were working together on another agenda. But if he wanted to keep the peace for now with John Quinn over the whole Kiara escapade. But right now he wanted to know more and if it meant that Brianna had another vampire whom he believe could help her in this transition then it would mean an ease off his shoulders. Quickly booting up his computer and loading up his email as he began his response.
"John Quinn,
It is is the best of interests that you pass this message along to your progeny. I would like to meet with her alone. I shall send a car at the appropriate time and date of her choosing. And I will stress this matter. That she is to come alone, feel free to guard her from a distance if you believe I am a threat to her. But I can assure you, that I mean her no harm.
Bill Compton"
Hitting send as he waited for the email to verify that it was sent as he leaned back in his chair as he tried to clear his mind. Tonight was full of problems and it seemed that maybe one of them was about to be solved.