Kiara was out for the evening as she explained to him that she needed to go her office to gather some things together as she was staying at his home for the time being. And as this was his first Christmas with Kiara, he wanted to make it special. Unsure if Jessica would be home for Christmas as she would be with the Tiger. He would have loved to have both Kiara and Jessica at home for Christmas, even if it meant that the Tiger would come also. With his staff ordered to begin the festive preparations for the meal that had developed since he was human, he ordered no expense spared. And they had begun to prepare the festive meal as for the next few days he had given them time off to spend with their human families. As he sat as his desk scanning through some files that had faxed through to him about the whereabouts of Victor Madden and Felipe De Castro, Marie, one of Bill's loyal day staff that had been with him through thick and thin and had always remained respectful and loyal to him as Bill prepared for a Christmas to remember, his first Christmas to be joyful for. Marie walked towards his desk as she held a crystal champagne flute filled with a Royal blend that Kiara had ordered in for him, with a hint of Rose scented. He could smell a warming scent of chestnuts, something that he remembered vividly from his childhood, something that he always enjoyed with his father. Marie was a woman in her early thirties, shoulder length mousy brown hair, soft green eyes, cherry lips and a bright smile always upon her face. He had instructed her to stay by Kiara's side when he was not available during the day time, but tonight he had required her services as he wanted a female opinion on the festiveness of this particular holiday as he never truly celebrated since he was turned by Lorena and as he missed his human children's experiences, he wanted to make it also special for Jessica.
"Everything is in order your Majesty, the chef's have prepared everything to your specification and the tree you ordered has been displayed and decorated to your requirements" she bowed out of respect at Bill.
"Thank you Marie, you have been most helpful in these last few days. It will not go unnoticed I assure you" Bill replied back with a stern smile across his face.
"Thank you your Majesty, and the order for Ms Griffen has just arrived. Shall I have the guards bring it in to your office?" she asked politely.
"Yes Marie, thank you" Bill grinned.
Marie smiled softly as she went to order the guards to bring in his special order, as he raised his glass to his lips and enjoyed the sensual flavor of the Rose scented Royal Blend, it tickling his throat as it glided by his taste buds, savoring the taste. Returning the glass onto his desk, Marie and two guards maneuvered in a large white sealed box with a red and gold trimmed ribbon.
And there was several other small boxes and some dress bags with gold coat hangers. All hung on a rail. The two guards bowed to Bill and left to carry on about their duties, leaving Marie standing there with a small blue bag tied with a silver ribbon and decorated finely with diamond stars.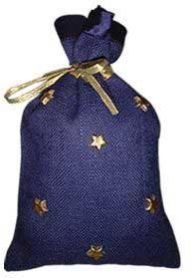 He had this specially made several weeks ago, Marie placed the small bag onto his desk along with some smaller boxes and a large brown envelope that was for Jessica.
"Will there be anything else your Majesty?" she asked sweetly.
"No, that shall be all Marie....And Marie, thank you, for everything. There shall be an extra bonus for all the extra work" Bill smiled at her.
"Thank you, Thank you your Majesty" she grinned brightly at him before turning to leave to carry on about the rest of her duties. As his staff would be due to leave soon and leaving instruction for him to follow tomorrow evening when he arose.
Slipping the ribbon from the bag and pulling out a large black box, his fingers traced delicately along the material, unclasping the buckle he opened it slowly, inside was a platinum linked chain, a swarovski crystal frame that held a dark blood red ruby, the ruby had partially been made with some of his blood to give it a darker shade of red.
And along aside the necklace was a platinum belly-button ring, decorated to symbolize the wolf, something that he thought Kiara would like very much, he had picked it out himself and had asked Marie what she thought of it, her replying that she thought Kiara would be very happy with the gifts that he had chosen.
Although some of the more personal presents he had chosen himself, some that he did not require anyone else to view but himself. Something that she would enjoy because it would be for his own personal eyes. Satisfied with himself that everything for Kiara was prepared, he closed the box and slipped it back into its bag and tied the ribbon as it was before. Across his desk was a large brown envelope, reaching over to grab it, un-twisting the seal to the envelope he pulled the documents from the envelope as it bold printed black letters
"Title Deeds"
.
Scanning through the pages as he read over the finest detail as the name of Jessica Hamby was printed as the deed holder. And he found a photograph of the home that would become Jessica's as soon as she had signed the deeds. It had been fitted with security fences surrounding the land, fitted with security camera's and he already had a whole new security team ready and waiting. It may have had open windows, but the windows were tempered glass and there was a secure safe area for Jessica to take her day rest.
As he hated to face the fact that Jessica was growing up, he did still want her close by, so this house was three miles from his own which he was happy with, but it still upset him, but this would happen eventually. Also inside the envelope was two plane tickets with Anubis that had not been dated to take Jessica and one guest, although he knew who that guest would be so he had the name John Quinn printed onto the other ticket to take them to Bill's private island that he acquired from the late Queen Sophie-Ann, he had taken Kiara to his island on one occasion, he would take her there once again in the New Year, something he was looking forward too. As he returned all the documents back to the envelope and sealing it back up, he opened his desk drawer and placed it safely inside, waiting for him to summon both Jessica and Quinn to his home. Lifting his champagne flute to his lips again, his lips tingling still at the taste, he stood from his desk and slowly walked from his office into the lounge area, the house smelling of roasted chestnuts, to many vampire it would smell disgusting and pungent, but to Bill it smelled homely. As he opened the set of white double doors, he was greeted with a roaring wood burning fire, and the whole room alight with Christmas decorations and the large tree that he had ordered, intending to surprise Kiara with this new change.
Leaning against the door frame, his arm tucked into his pocket. Today was Christmas Eve, and a night for joyous occasion, a time for new memories to begin....A time to celebrate a Christmas to remember.