Quinn woke up alone. So much for promises. The door was locked. She trusted him so little...nice to know. He had to wonder what this game of hers was. She abjures him, then when he tries to make the pain go away, she comes and 'rescues' him by making him a prisoner. Then she promises to stay by his side and the very next night she is gone.
"Guess I face these demons on my own."
He began rummaging through the bag that Vincent brought from the estate, then he noticed something interesting...Vincent had included his black trench....perhaps there was a silver lining...these migraines were killing him. If he could just get a moment's respite...
"Let it still be here."
He rummaged through the pockets until the found the hidden compartment. The vial was still there. Someone out there still liked him. He pulled it out of it's hiding place and stared at it for a while. It was a small vial...but the pain would fade away...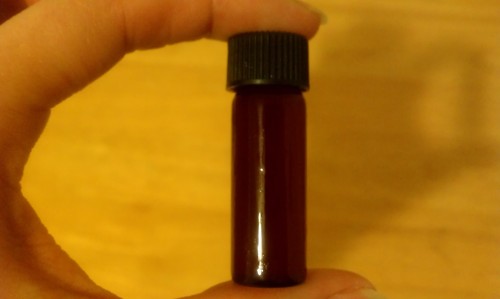 He was not sure. Should he take it? Should he save it in case things got worse? Gods his head hurt..he could not even think clearly. The voice in his mind goaded him to take it...to end the pain. He sat the vial on a small table and sat on the floor staring at it...what should he do?