Jason Stackhouse had never felt so good, every muscle in his entire body burned beneath his skin, begging to be used. A thin layer of sweat was already forming on his brow, but yet he did not care. His body wanted to move and nothing seemed to stop it. All he wanted to do was to work out. He had been on a 5 mile run at 6am.
He had had been doing upside down press ups for just over an hour now, but he didn't want to stop.
He glanced at the clock as it beeped just after 11:32pm, but his body did not want to stop. He couldn't seem to get a grip of himself, but he had all this power to burn. Needing something to keep himself busy he jumped into the air as he grabbed the door frame to his bedroom as he began doing pull ups.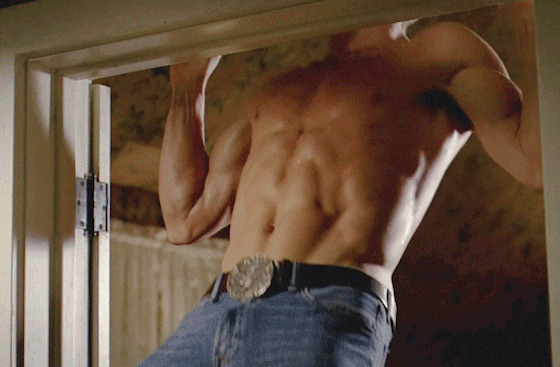 "1..........2..........3..........4.........5.........6.........7" he continued.