"VIOLET!..........HEY VIOLET YOU HERE?" Jason called out into his empty home.
There was not a sound to be heard, not even a pin drop, well not that he could hear a pin drop he wasn't a vampire or stuff like that. He was human, a plain human American citizen of the great state of Louisiana.
"VIOLET! NOW DON'T DO THIS TO ME AGAIN. IF YOUR HERE....SHOW YOURSELF!" he screeched again.
Once again he heard nothing, she must have been out. Maybe she was out with those other vampires in the sun. She could be gone for hours, great, just what he needed right now. That dream still fresh in his mind, hell if he was drinking another man's blood again. He could still feel Eric's fangs on his shoulder, screw this.
He sunk to his knees as he began searching out what he needed, wanted. He was straight, he liked girls. He knew he did.
"Gotcha..You son of a bitch" he smirked as he held his prizes.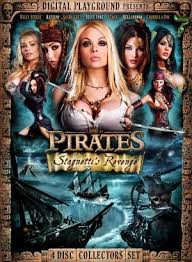 Jason was set to prove out he was as straight as they come....Now as long as no one walked in on him, he would be fine. Pity Violet wasn't here, she would take his mind of that dream. But beggars can't be choosers. Busty Kendra would have to do