Dexter had never seen the king act in such a manner before since he had began working for the king. After a length conversation with the king about how he would continue his work contract under Jessica once he had met the true death. Dexter had been hearing about how the Hep V which had infected the king was progressing at an alarming rate that an other vampire in the area. But Dexter did not question the king's words. 
With Miss Stackhouse now seemingly present in the Compton estate, the King had given Dexter orders that he seemed to fight with. But alas he did what the King asked him to do. Standing in the King's office with a pile of files filled with endless information that the King required to be destroyed immediately. Dexter was never one to question any order that the King gave him but this task was something that he was fighting with. 
Opening one of the large files he began placing each piece of paper in a slot and watching the shredder destroy the contents of the file. He knew that there was no going back after this, but it was his job to follow orders, even if it was against his better nature. 
Coming to the last file that Dexter was hesitant about destroying he opened it slowly and began shredding each and every piece of paper inside. Closing the empty brown file he gazed at the photograph for a few moments;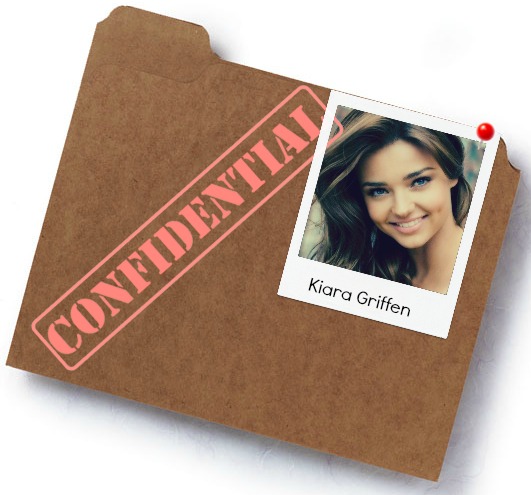 It was the last recent photograph of Miss Griffen, a file that contained everything that the King had been gathering since her disappearance after their relationship ended. Dexter felt an emptiness around the Compton estate since her departure and it did not feel the same with Miss Stackhouse. But alas he was following orders, slowly he placed the photo into the shredder and watch the smile of Miss Griffen disappear.